Snagging a shopping bargain online: Where To Look!
June 2, 2017
Only a few things can bring about a sense of pure joy in life. Because I ain't nowhere near being married or having kids yet, the most simple of pleasures for me comes form the sweet sensation of blagging a bargain when buying new clothes.
From lunchtime browsing, to app hunting on my morning commute, to flipping through Stylist every week in a matter of seconds, I've managed to find a few tips and tricks for getting money off the clothes you want.
So where should you be looking when you want to blag a fab fashion bargain online? Here's where I look:
Everything 5 Pounds
Yes, there is a site where everything they sell is £5. That's £5 boots, £5 hoodies, £5 skirts (I could go on all day). Buying something so cheap may sound dodgy, but it works in a rather genius way. The site sells surplus stocks from the likes to Topshop, River Island and Zara that they don't want anymore. As you can see in the video above, what that means is that you can get a new pair of heels from River Island that will just have the brand name with a line through it and that's it.
I've found that while they don't say on the site where a piece comes from, if you right click on a photo and then hit "Search Google for image" you'll sometimes be able to find out where it originally came from.
Quids in as they say!
AMAZON DOES MORE THAN BOOKS!
When have you ever opened up a browser for said to yourself "time for a bit of Amazon then?".
Nope. It never happens. UNTIL NOW THAT IS !
There is a surprising amount of great fashion available at Amazon and it seems to fly under the radar when you want a bargain. I've been using sites like Groupon to bag a little extra off orders with an Amazon discount code from time to time.
Seriously just look at some of the cheap sandals they have up right now that would be ideal for when you go on holiday.
ASOS Clearance
It's pretty much the law to have something in your ASOS basket at all times, but are you one of those people who will always hit favourite in the "new in" page when there's a whole section of the site dedicated to nothing but amazing bargains.
The ASOS Marketplace is where small and big brands put a lot of their clearance stock. I've found that in many cases where it's a smaller brand, they'll have items that are incredibly similar to what's just landed at ASOS. Discounts can go all the way to 70% off the original price.
It's the perfect place to buy if you're like me sometimes and can't commit a big price tag on something you might only wear on a night out once or twice.
Say Hello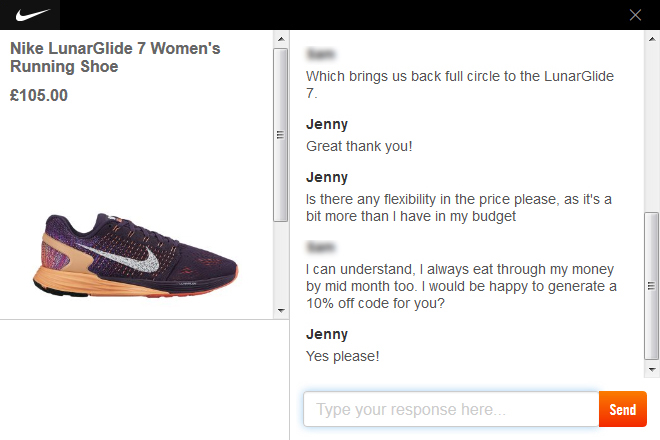 I seen this absolute genius of an idea from Money Saving Expert and it has changed EVERYTHING!
You know when you're browsing through a site and there's a little pop-up in the corner asking if you want to chat with someone? Don't ignore it, click on it!
If you start asking questions about a certain products, with a real person,  there's a good chance you can squeeze a discount out of them. I've been unsuccessful with it on Topshop and ASOS, But it did work with Forever 21 and Size and seen me get some money a few (not so) essentials.